Next Generation MSP Tour Special Offer!​
A PROVEN Program That Gives Small MSPs A Business Development Blueprint To Blow Past $1 Million In Sales Quickly And Profitably

Your Membership Is Only $2,394 For The First Month, Then Drops To $1,197 Per Month Thereafter
Want an in depth review and a custom plan? For your free strategic marketing consultation, book a call with Aaron here.
Introducing MSP Launch Academy
MSP Launch Academy is a program that guides a small MSP on how to get their business in order – from packaging and pricing their services to marketing, sales systems and hiring and leading a team – so they can grow to $1 million in sales as quickly and profitably as possible, with real systems and processes and a solid foundation for more growth. 
*Includes Access To Marketing Materials, Strategy, Accountability, Coaching, Weekly Trainings And 20+ Years Of Experience From Working With MSPs, VARs And IT Services Businesses
Your Membership Is Only $2,394 For The First Month, Then Drops To $1,197 Per Month Thereafter
How The Program Works: 3 Stages
MSP Launch Academy is a 24-month membership that includes coaching and done-for-you services with three distinct stages. Academy starts with 14 weekly LIVE sessions that walk you through the fundamentals to establish a solid, profitable business model so you can grow with confidence. You can jump in at any time and retake these classes as many times as you like with your membership. 
STAGE 1: LAYING THE FOUNDATION
Design a high-converting website for your business.
Create a custom SEO plan and implement it on the website.
Set up a marketing automation system (CRM) with multiple marketing systems and campaigns and integrate it with your website to start lead generation and list building.
Set up Google Analytics and pixels for your website for digital lead generation marketing.
Set up your social media profiles correctly.
Implement a local SEO plan, including directories, a quality Google My Business listing, and reviews.
Give you the templates and blueprint you need for a PROFITABLE service delivery, including how to package, price, and deliver managed services, SOPs, staffing/outsourcing strategies and more.
Stage 2: Launching Your Marketing And Business Plan
After you have completed the 14-weeks, you are invited to join us for a 2-day workshop to really dig into running a top-performing MSP.
The first day will be focused on your service delivery, tech stack, packaging, pricing and delivering managed services. We'll cover Accounting 101 so you can know if your business IS actually profitable and give you the basics you need to understand the most important financial metrics in your MSP. We'll discuss your technology stack, and what tools you need to run your MSP profitably. We'll also touch on job descriptions and managing a high-performance team.
On Day 2, we'll cover sales and marketing in greater detail, building on the foundation we've laid to implement an annual marketing plan to attract more high-paying clients.

Stage 3: Ongoing Training In 8 Entrepreneurial Disciplines
After the workshop, we'll continue to deliver NEW sessions on the following 8 entrepreneurial disciplines so you can continue to grow with confidence.
At this stage, we will unlock a library of resources and training modules on marketing, sales, hiring, managing, leadership, goal setting and much, more. You'll get monthly Marketing Deep Dives on NEW topics of lead generation and client attraction, from how to use LinkedIn to trade shows.
You'll also get access to monthly "How To" calls where our more senior members will show you how they are having success in some area of their business, be it fueling referrals, raising prices, selling advanced cybersecurity solutions, hiring top talent and DOZENS of other topics that are directly relevant to your growth.
Your Vision, BHAG (Big Hairy Audacious Goal) and Mission
Company Values and Culture
Goal Setting For Your Company
KPIs (Key Performance Indicators)
Entrepreneurial Productivity Strategies
The 4 M's Of Marketing Strategy
Your Value Proposition and Brand Promise
The 4 Major Marketing Oil Wells
Your CRM Platform and List Building
Creating Systems And Processes
Creating Work Standards
Your Organizational Chart of Divisions, Roles
Managing For Performance
When To Hire, Who To Hire
Hiring Systems To Avoid Bad Eggs
Training Systems
Employee Scorecards And Standards
Packaging And Pricing Service Plans
Profitable Pricing
Service Fulfilment Systems And Teams
Tools And Software Needed
SOPs, Systems
Sales Team Structure And People
Quotas And Compensation
Sales Playbook
Measurement, KPIs
Business Financials Made Easy
Managing For Profitability
Your Model To $1 Million, Profitably
Understanding Key Financial Metrics
Proper Insurance Coverage
Cyber Protection For Your MSP
Correct Contracts
Debt Elimination, Cash Reserves
A 12-Month Marketing System
As a member, you'll receive access to our "Prospect Hopper" system designed to help you nurture new leads, referrals and opportunities with very little time or cost. Every month you'll receive the following marketing templates along with a complete checklist of how to implement them:
Two new blog articles for your website, as well as a blog article library you can choose from if you don't like the ones provided OR if you want to do more than two blog posts per month.
E-mail campaigns to send to your list to drive them to the blog posts and website where they will have the opportunity to request more information or schedule an appointment to discuss your services.
Ten social media posts to promote your business and drive traffic and engagement.
Facebook and LinkedIn ads you can run to drive inbound leads.
A monthly postcard to send out to remind prospects of your services so you stay top-of-mind when they're ready to look for a new IT company.
We'll provide you with a responsive, search engine–optimized, mobile-friendly, high-converting website customized to you. Plus, you'll get multiple landing pages for various promotions we'll give you. Best of all, we'll put lead generation offers on your site, connected to the marketing automation platform (MAP) you'll receive so you can start building an e-mail list and booking appointments with new prospects.
Included In This Amazing Offer!
MSP Marketing Automation Platform And CRM
In order to build a list, manage campaigns and ensure you never forget to follow up with a client or lead, we INCLUDE a fully customized marketing automation platform (MAP) that comes with several key campaigns and marketing tools you need to implement the marketing campaigns and plan we provide. You'll get our highly popular "Cyber Security Tip" e-mail drip campaign, the hot inbound lead follow-up campaign, referral and online review campaigns, the automated QBR marketing system and other cross-sell and lead generation campaigns ALL SET UP FOR YOU.
We set up the application for you, helping you to import your list and customize the settings. Our onboarding Sherpas will do the work for you and with you so you don't get lost or waste hours trying to figure things out.
You get the online AppointmentCore app that allows prospects and clients to self-book appointments on your Outlook calendar to instantly POPULATE your calendar with sales opportunities WITHOUT you having to chase people down to get an appointment.
You'll get access to support and help in turning on new campaigns you want to fire up or turning off campaigns you want to pause for a period of time.
We'll set up online lead generation forms on your website and social media to drive inbound leads and kick off automated track and follow-up so no lead gets lost or left behind.
We run our own help desk to assist you in providing fast, friendly support from a team that KNOWS your business and the campaigns you're trying to execute.
We offer several live training sessions every month and an on-demand library of videos to show you how to do everything you need to set up, customize and use the campaigns provided.
You'll get access to new campaigns and updates as they become available.
YOU own your data so you never have to worry about us stealing it, using it or withholding it from you if you decide not to use the application anymore (NOTE: you should make sure of this with any vendor before giving them access to your data. Many will hold you hostage this way – but we WON'T).
(Click On The Laptop To Watch A Demo)
Included In This Amazing Offer!
Your Membership Is Only $2,394 For The First Month, Then Drops To $1,197 Per Month Thereafter
MSP Operational Excellence Series And Office Hours
Every month our Senior Client Coaches lead a training session on how to organize, run and grow a productive, profitable operations team for your MSP. Topics include hiring, client onboarding, KPIs, compliance and more. Plus, they offer weekly Q&A calls to ask them anything.
SEO Plan, Online Tracking, Blog And Articles
We'll also create a customized SEO plan for your business and implement it on your site, including optimizing (and improving) your Google My Business listing, as well as setting you up on local directories to get you ranked higher.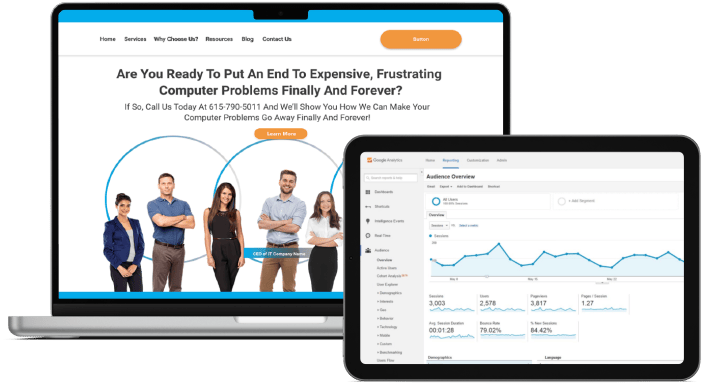 Included In This Amazing Offer!
Optimization Of Your Social Media Profiles
One of our social media marketing experts will refresh and update your social media presence on LinkedIn, Facebook and Instagram to ensure you're optimized for prospects to find you and convert those prospects to actual appointments. (We'll use our MAP platform to tie it all in and automate it.)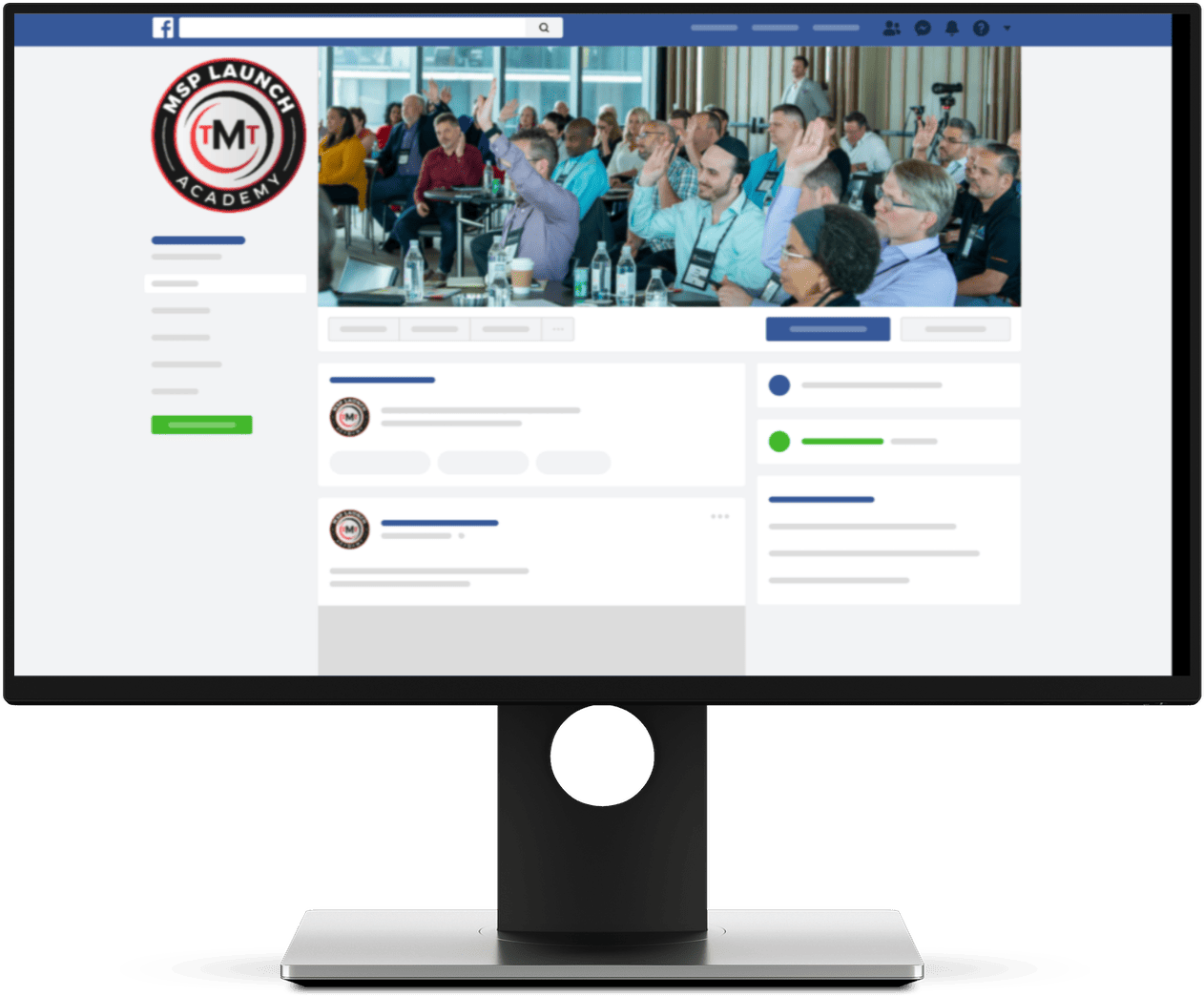 Included In This Amazing Offer!
Two Tickets To Our Annual Events
You'll Get 2 VIP Tickets To Our Annual Boot Camp Event, In Nashville, As Well As A FREE Virtual Pass For Your Entire Company. You Are Free To Either Attend Virtually OR Have One Or Two People Attend In Person, With The Rest Of The Team Back Home Watching Virtually.
You'll Also Get 2 Tickets To Our Roadshow Event Taking Place In A City Near You.
Included In This Amazing Offer!
Your Membership Is Only $2,394 For The First Month, Then Drops To $1,197 Per Month Thereafter
As soon as you enroll, we'll put you into a 20-week ramp-up series of coaching and Done-For-You and Done-With-You services to 1) get a solid marketing foundation in place, and 2) ensure you have a profitable, scalable and competitive service offering. This is what makes this program unique: NOT ONLY will we teach you marketing BUT ALSO show you how to package, price and profitably deliver managed services to your clients. After all, service marketing STARTS with the service.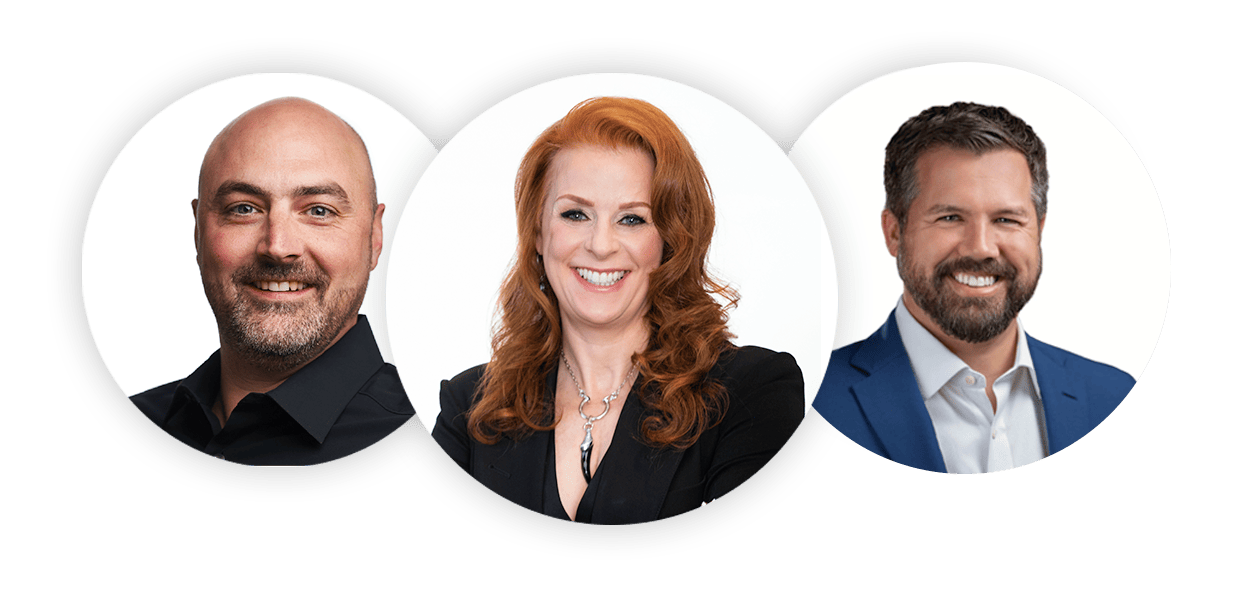 Included In This Amazing Offer!
After the 16 weeks, you'll have the opportunity to attend a 2-day workshop that will focus on how to build a productive, well-run service department by our MSP Client Coaches who are running multimillion-dollar MSPs, as well as implementing an annual marketing plan and sales process with Robin and her marketing team. These sessions will be run approximately 3 times a year, so you'll have the chance to attend one that fits your schedule or RE-ATTEND one in the future (if space is available).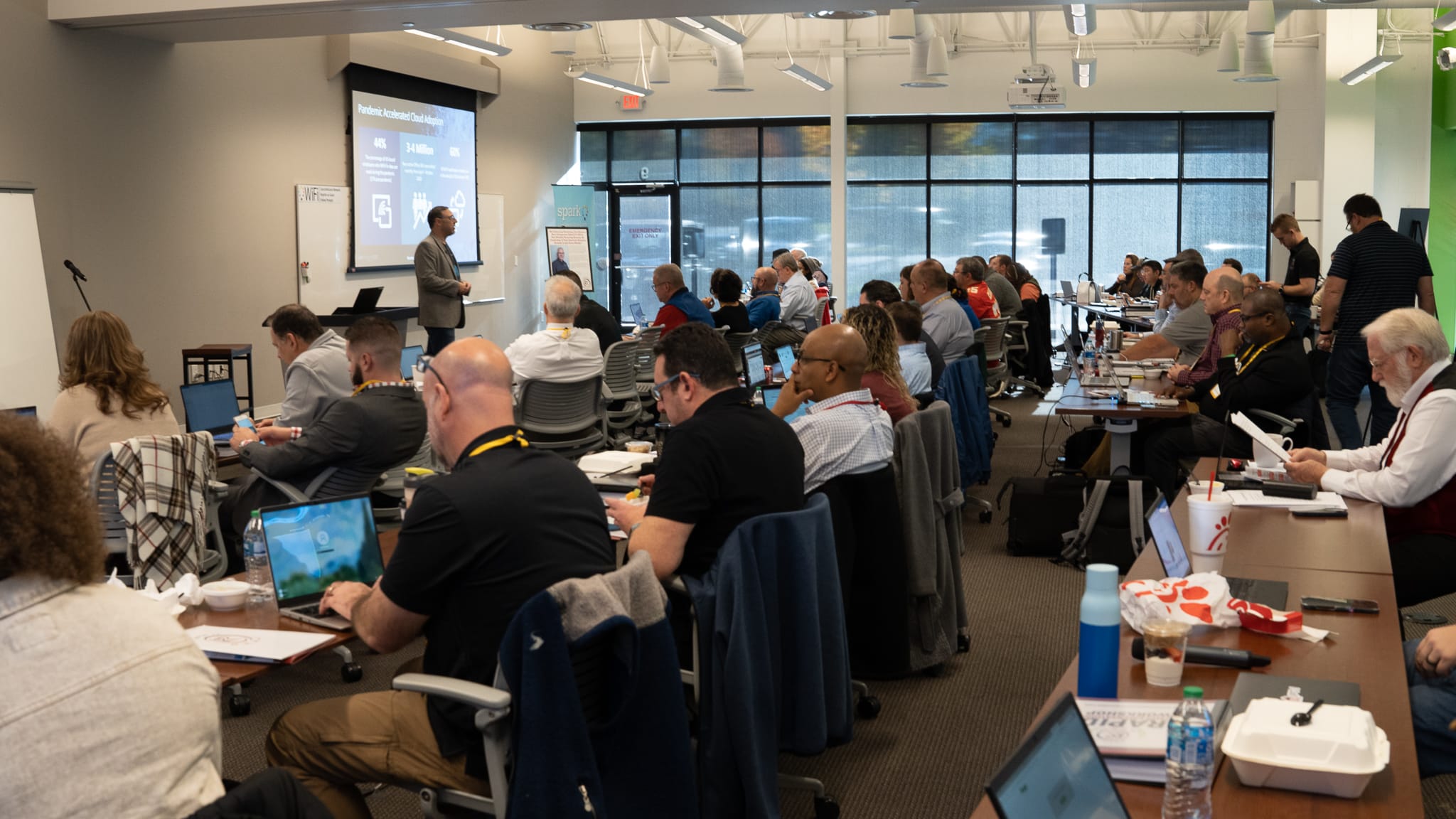 Included In This Amazing Offer!
We've negotiated various deep discounts with vendors, so this is a membership that nearly pays for itself in discounts you get on software and services you need to run your business.
(Total Value: THOUSANDS!)
Included In This Amazing Offer!
*Your 24-Month Membership Includes Everything For Only $997 Per Month
Ongoing Training, New Tools, Campaigns And Support
Throughout the remainder of the year, we'll provide additional webinars and workshops on all 8 entrepreneurial disciplines.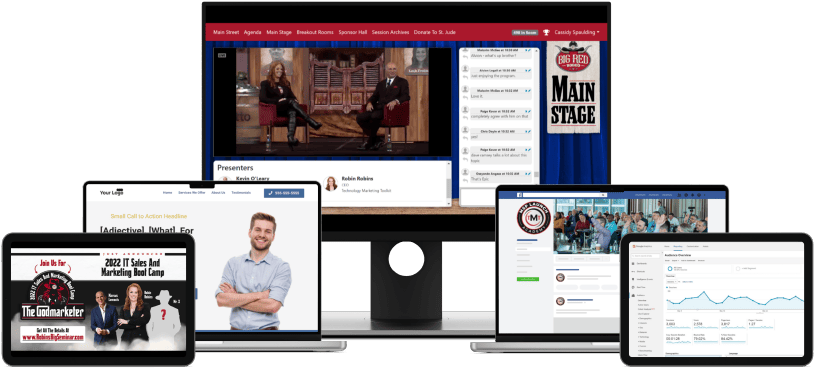 Included In This Amazing Offer!
Your Membership Is Only $2,394 For The First Month, Then Drops To $1,197 Per Month Thereafter
Bonus! The Technology Marketing Toolkit
The Technology Marketing Toolkit is the most complete, field-tested library of tools for marketing IT services — including templates, campaigns and checklists.
Designed for VARs, MSPs and IT consulting firms, this program is guaranteed to help you effectively sell and market your IT services.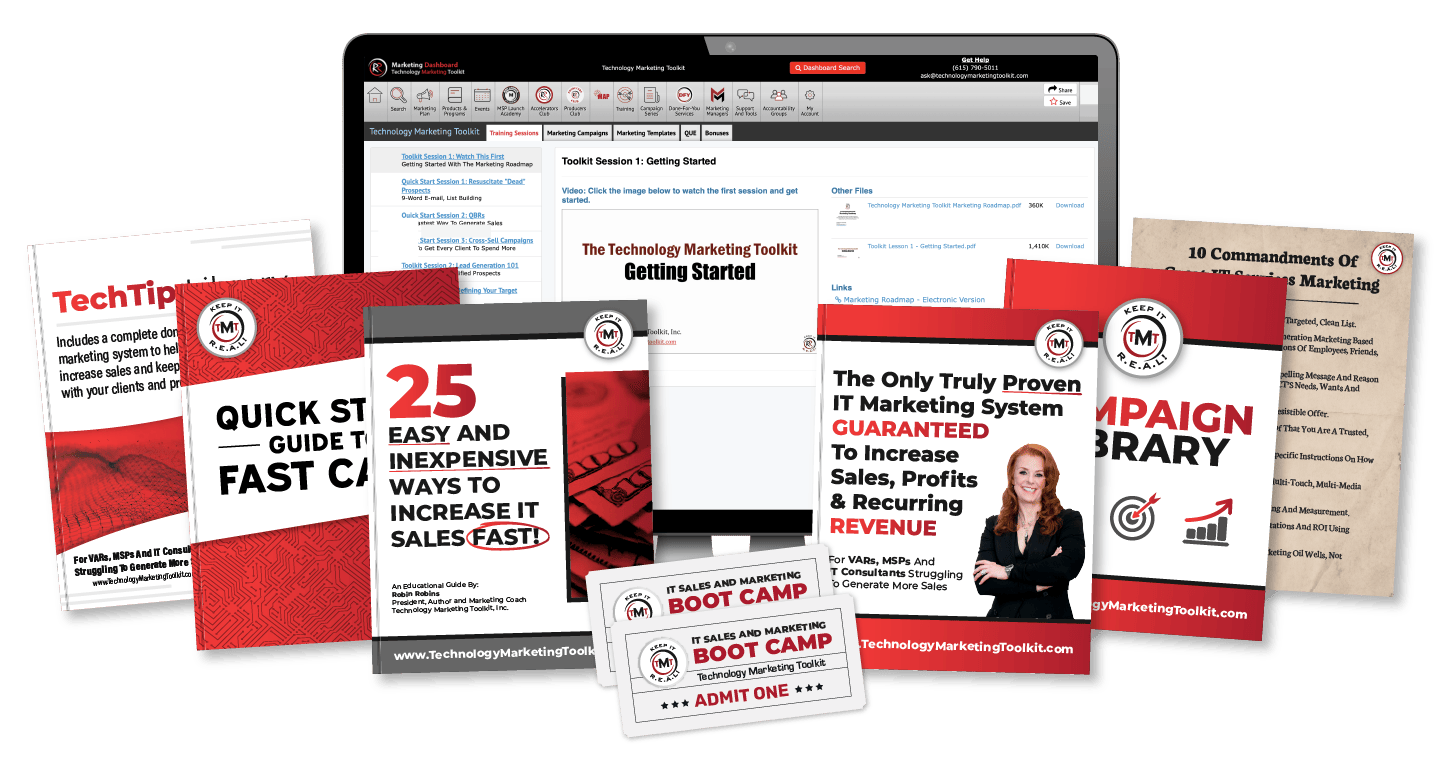 Included In This Amazing Offer!
Your Membership Is Only $2,394 For The First Month, Then Drops To $1,197 Per Month Thereafter
Here's What Our Members Are Saying About Their Results
"We Landed A $185,000 Managed Service Client!"
"Before MSP Launch Academy we were not conducting QBRs. Launch Academy taught us how to do QBRs and we are getting amazing results. We took a break-fix customer to a $185,000 managed service client by attending weekly sessions and following the process. I recommend MSP Launch Academy to any business owner that needs to clean up operations and add revenue."
Founder, Critical IT Solutions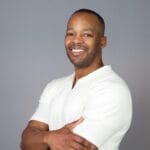 "MSP Launch Academy Is AMAZING For Us!"
"We added $8,400 in monthly recurring revenue by using the principles taught during the Contract Session of Launch Academy. We immediately applied them to a proposal. Launch is amazing for us, and we have experienced tremendous growth from it."
COO, Point To Point Solution
"It Is Just Plain Cool How Well That One Campaign Is Working!"
"Drip tip campaign has a 50% response rate and has already sold a training package. They are professionally written, have high response rates, and clients express how much they like them. It is just plain cool how well that one campaign is working. We were able to get our first contract in 20 years simply by attending MSP Launch Contract 101 session and following the process. We sent out 7 Google Review Campaign emails and 3 clients responded right away giving us raving reviews that we will definitely use in marketing and on our website. I could not be happier and would recommend this program to any small MSP who needs help ramping up the business and marketing plan."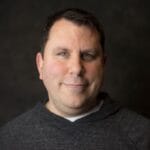 "One Direct Mail Piece Generated $144,000 In New MRR!"
"I got a brand-new client who found a direct mail piece on the desk of someone we were already marketing to. He noticed it was offering IT support and grabbed it, since he had recently been thinking about a chance. His Office Manager reached out to us. Thankfully, we had JUST deployed Ruby to help us live answer messages (one of the recommendations from Robin I heard at the Roadshow a few months ago). Rather than leaving a message, they were able to get a hold of us right away and I scheduled a call the next day.  Immediately after the call, I sent a Shock and Awe to them and came in the next day to talk more.  After the meeting and tour I put together a proposal and pitched it over a Zoom.  They wanted to spend some time looking it over as their current IT folks seem to be doing "just okay."

I asked them for another meeting in a week. That was set up and at that meeting they asked some questions and said that they needed more time as they were nervous/thought things were going okay since they had never been hacked and weren't with a lot of tech issues.  At that meeting I suggested running a third-party scan to make sure their current company was doing everything contracted for their network.  I said, even if they didn't want to have us partner with them afterward, at least they could be armed with some information to go back to their IT company and get some results (knowing that in MOST cases they wouldn't do that).

I ran the assessment and created a readable report on the results using Galactic. Once the CEO saw that he got upset and wondered, "What the heck have I been paying for?"  A few days later his admin asked for a quick phone call to talk a little more.  On that call they verbally committed to signing with us and I asked if we could have a Zoom later in the day and go over details. I had my admin prep the MSA, SOW, and CC authorization. On that follow-up Zoom call, I sent the agreements that were signed while I was on the call with them leading to $12k a month, one-year-agreement, first two months up-front paid!"
President of Reveal Technology, LLC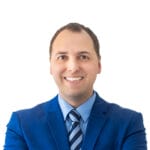 "TMT took me from a one-man shop to a team of 5 with profits up 124%!"
"The people at Technology Marketing Toolkit genuinely care about the success of our businesses and are dedicated to helping us achieve our goals. For 12 years I was the owner, operations, finance, sales, marketing and tech. Today our company is a team of 4 (and soon to be hiring an additional tech). Since joining MSP Launch Academy in March of 2022 our MRR has increased over $5K. When your business is small or just getting started as an MSP, additional income like this has a significant impact on the business as well as your personal life. Compared to last year our profits are up 124% and we are just getting started.

Attending the two-day workshop in Nashville lit a fire under my ass and got me motivated to make significant changes in my business that would later lead to real financial results. At this event I also met like-minded business owners facing similar struggles and we have created an amazing accountability group that has been running consistently for months now – all from this single experience/event. I am thankful for this opportunity that really grew my business and team this year!"
Razz Professional Services, Inc